eSIM Canada
eSIM Plans starting from
$8.49
eSIM Plans starting from
$8.49
Highlights
Description
Technical Specs
Activate eSIM Canada instantly.
Switch between carriers in seconds for the best coverage.
Use local carrier networks to avoid roaming charges in Canada.
Enhanced security with remote eSIM management.
Compatible with a wide range of devices
With wide coverage, you can stay online when desired.
eSIM Canada offers a variety of options for all types of tourists and visitors. Packages for mobile internet from Esimatic's eSIM Canada are affordable and have great service.
It's the best choice for people who want quality and a stable connection at a fair price. With Canada eSIM, you can stay connected while visiting the beautiful Alberta Rockies.
Networks: Bell Mobility Inc., Rogers Communications Canada Inc., SaskTel, Telus Communications Inc., and Vidéotron LTD.
Speed: Top available speed (2G, 3G, 4G, 5G)
Tethering / Hotspot: Yes
Data Packages: 1, 3, 5, 10, 20 GB
Days of use: 7, 30
Phone number: No
Plan type: Prepaid
SMS: No
Calls: Voice-Over-IP (VOIP)
Activation: Automatically initiated when connected to a cellular network
Compatibility: All unlocked smartphones with eSIM technology enabled, except for the phones from China mainland 
Coverage: In addition to Canada's major cities like Toronto, Vancouver, Montreal, and other towns or tourist attractions, you will be able to connect to a dependable internet connection in different countries, including the United States, Australia, the United Kingdom, and France.
Delivery Time: Immediately following your purchase.
Installation: Scan a QR code. The data plan can be renewed without scanning a QR Code within a year.
Designed for: Tourists, backpackers, digital nomads, and businesspeople.
Use the Esimatic Canada eSIM to stay connected when you're away from home. As soon as you activate your eSIM, you can start using your chosen plan. We offer prepaid eSIM Canada solutions so that you can stay connected without a SIM card.
Esimatic's eSIM plan options are available to anyone traveling to Canada, so everyone can take advantage of them. If you have the appropriate prepaid data package for your requirements, you won't be paying any additional fees when connecting to a local network. You can save time and money by utilizing eSIM solutions that are focused on the customer.
How to Get an eSIM in Canada?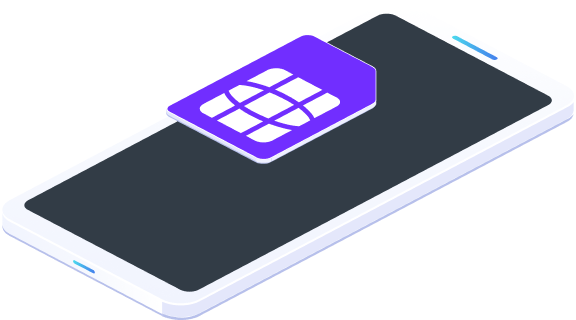 Make Sure Your Phone Supports eSIM
Before buying an eSIM data plan, make sure your phone is compatible. Simply check our support page to see if it can work with an eSIM.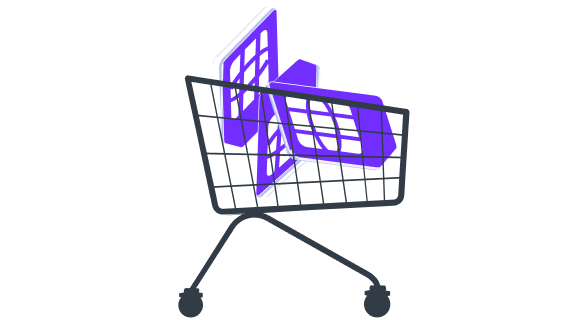 Select a suitable Canada eSIM bundle
Check Canada eSIM data plans to get the best one. Your option depends on how much data you need and how long you want to stay in Canada.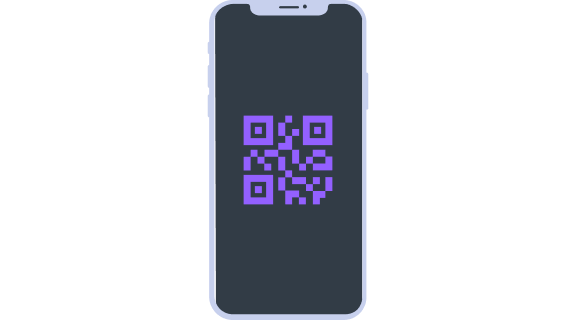 Get your eSIM for Canada
One last step, choose which payment method you prefer to make the purchase, and you can start using your eSIM for Canada right away.
Advantages of Using eSIM in Canada
Efficiency
Activating your new eSIM will only take a minute. During this time, you only need to make sure you have a stable internet connection.
Flexibility
eSIM Canada data plans vary based on your need. They are priced differently depending on how long you want to stay and how much data you require.
Coverage
eSIMs are not limited to a single province in Canada. This country's whole area is covered by the cellular network. If you decide to visit another province, you won't have to pay any additional data roaming fees.
Convenience
When you purchase the eSIM Canada plan of your choosing, you will have access to the internet services as prepaid data plans.
Affordability
eSIM Canada online data packages are affordable. There's something in store for various preferences. All types of travelers will have no issue finding a package that is within their budget.
Customer Support
You can contact the knowledgeable customer support staff for inquiries concerning your data plan or Canadian eSIMs.
eSIM Canada Compared to Traditional SIM Cards
eSIM for Canada
Switch eSIM cards on your device with a few clicks
Easy and simple activation process
Various available packages that offer flexibility
No need to search for in-person stores to purchase them
Traditional SIM Cards
You need to switch SIM cards physically to start using it
Activation may require you to complete forms, sign up, etc.
Only a few prepaid data plans are available
You can only purchase traditional SIM cards in stores
How to Activate eSIM Canada?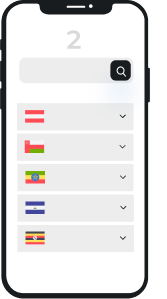 Choose your destination and data plan
Open the app and select Canada from the list and find the data plan suits your needs.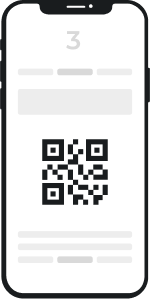 Setup the eSIM Canada
You can quickly setup your eSIM Canada by following the steps on your phone.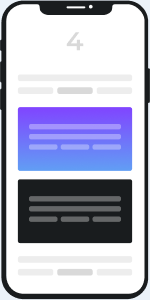 Activate the eSIM
You can now activate the eSIM for consistent connections across Canada.
What You Should Know About eSIM in Canada
You can activate a plan within minutes and have coverage throughout Canada. It is important to know that which Esimatic data package you need, but that will not be a major issue for you as there are many available options at your disposal.
When you purchase an Esimatic eSIM for Canada, you don't need to take your physical SIM cards out. As the name itself suggests, this is a virtual piece. Once you purchase a plan, you scan the QR code and activate it. Apart from using the internet, you can send messages, make phone calls, and conduct online payments.
Your plan will stop working when you hit the maximum amount of data you can use or when the time limit runs out. You can keep using our services if you make another purchase or choose a different package that meets your needs.
A few extra things you ought to remember are:
Excellent coverage in all Canadian provinces and the other countries listed.

Data sharing is available with an Esimatic eSIM for Canada.

Some mobile phones might not support this system.
Possible Applications of eSIMs in Canada
Tourist eSIMs for Canada: Ultimate Convenience
Every second counts when you're a visitor trying to see as much of Canada as possible. We offer a variety of eSIM data packages for Canada, so you can avoid going out and looking for a physical SIM card.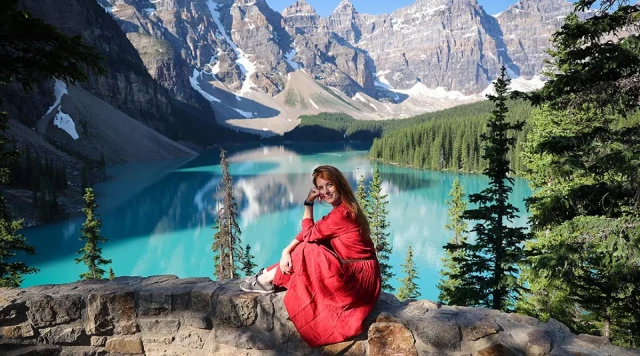 The Role of eSIMs in Improving Business Travel in Canada
Using eSIMs could change Canada business trips. Activating or switching your eSIM with a few taps in your phone's settings can save time and effort.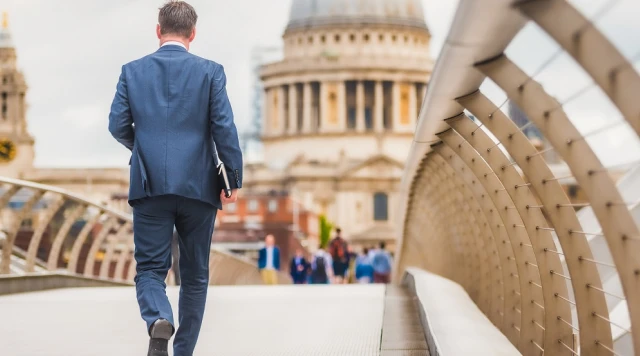 The Perfect Student Experience: eSIM in Canada for Students
There are a large number of international students studying in Canada, so we make sure they have access to affordable and reliable international eSIM options. Students in Canada can use Esimatic's eSIMs to quickly and easily access online study materials and then explore the best of their local communities.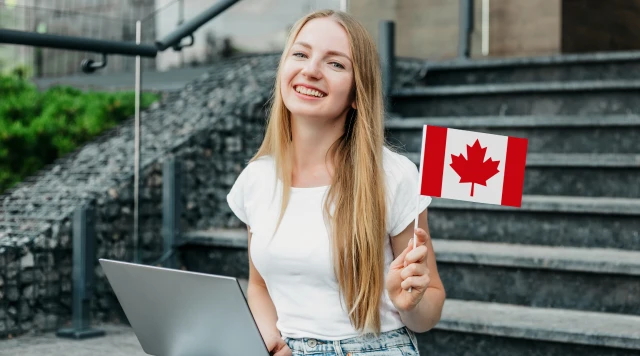 Real-World Examples of Using eSIM in Canada
"I've travelled to Canada for a quick getaway. I purchased an Esimatic eSIM and to be honest, I quite like it. It had great coverage. I was able to post pictures and have calls during my Banff National Park adventure. The best part about it was that I had all of these services at a reasonable price."
"As CEO of a company, I've scheduled a few client meetings to expand in Canada. As soon as I landed there, I bought and activated my Esimatic eSIM according to one of my friends suggestion. Never had a speed or coverage issue. My data plan expired, but I was able to purchase another one in a matter of minutes."
"Me and my couple of friends decided to have a road trip to Canada. Finances were a major issue for us as students, but we had no trouble purchasing an eSIM from Esimatic. We found a plan that is well within our budget and had no issue navigating through the roads. Usage of personal hotspot was a life savior."
Canada's vast landscapes meant I was constantly on the move for my meetings, from Vancouver's coastlines to Toronto's skyscrapers. With Esimatic, I was amazed at the seamless connectivity across provinces. No more juggling multiple SIM cards or fretting about lost signals in remote areas. Esimatic ensured that I stayed connected, facilitating smooth business communications. 
FAQ
Can I use eSIM Canada in other countries?
You certainly can. Esimatic provides extensive coverage in the countries listed.
Is there an unlimited data package available with eSIM Canada plans?
Unfortunately, mobile data coverage is limited. Our plans do not offer unlimited internet access. The good news is that certain packages provide a significant amount of gigabytes. As a result, a lack of connectivity will not hinder your trip to Canada.
Which is the best eSIM Canada plan for my trip?
To find the best eSIM plan for you, you must first decide whether you will be traveling for a long or short period of time. Mobile data also plays an important role, so keep these two major points in mind when selecting the right plan for your needs.
Can I use eSIM in Canada?
Yes, as a reputable global eSIM provider, Esimatic offers multiple plans for those traveling to Canada. You can choose a plan based on how much internet you think you will need and how long you intend to stay in the country.
Where Are You Travelling Next?